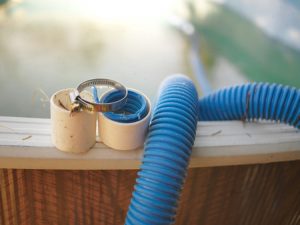 Your swimming pool should be a source of fun for your family, not a source of stress. Nevertheless, every now and then, a problem will pop up with your pool that will require professional repair. By calling on a reputable swimming pool service in your area, you can have the issue fixed in no time. Check out a few of the most common swimming pool repairs below.
Failing pump and filter
Your pool's pump and filter are arguably the most important parts of it. They keep the water in your pool circulating and prevent it from getting cloudy. If they're not doing their job, it won't take you very long to realize it. Your pool water will suddenly start to look dirtier than usual even though you're putting the proper chemicals in it. You may also notice a spike in your electricity bills when your pump and filter aren't functioning at a high level because you're having to run it more to maintain your water quality. You'll need to get your pump and filter fixed ASAP.
Leaky pool
The water level in your pool will often drop in the summertime. There are even some instances when it'll drop dramatically as a result of evaporation. But if your pool's water level seems to be dropping more than usual, it could indicate a leak in your pool. A pool specialist can perform a series of tests to figure out if a leak is to blame for your pool's sinking water level. A leaking pool can dilute your chemicals and make it harder to maintain it.
Using the Right Cleaners
Other than your essential pump and filter, the next most important thing for a pool is an effective auto cleaner that maintains the look and health of your pool. During the week, an auto cleaner will help your water look great and will prevent you from having to work on your pool as often as you otherwise would.
We recommend pressure side cleaners that use their own booster pump, with Polaris ones being the best option. Pressure side cleaners are more desirable than suction cleaners, and they do not affect your circulation system, especially when it has its own pump.
Are you experiencing one of the pool problems listed here, or do you have another pool problem that needs to be repaired? Charlie's Pool Service can provide you with the pool repair services you need and allow you to start enjoying your pool again. Call us at 214-704-6391 today to schedule an appointment.