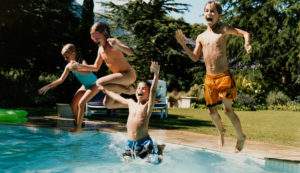 Charlie's Pool Service is also the go-to place for all of your maintenance services. We offer safety covers, equipment upgrades and equipment repairs. We also have weekly or one-time pool cleaning services available. If you have a problem with your spa as well, we offer spa repair services as well.
We provide service in all of the following areas:
Lewisville
Flower Mound
Highland Village
Double Oak
Coppell
Carrollton
Corinth
Copper Canyon
Lantana
The Colony
Hickory Creek
Lake Dallas
10% Off Services for New Customer
Charlie's Pool Service LLC – 513 Ferguson Dr. Lewisville, TX 75057
Charlie's Pool Service LLC – 513 Ferguson Dr. Lewisville, TX 75057
Customer Reviews
We have used Charlie for many years (10+ years) after a recommendation from a neighbor. He discovers what is wrong, gets the parts, and fixes it. He doesn't have you replace everything under the sun. He repairs what is broken and charges a very fair price. We don't question on who to call when the pool is not working – it is always Charlie.
Nicole N
I had an issue with my pool, and called Charlie's due to their proximity to my house. He arrived within 30 minutes and was very quick to help resolve the primary issue, and also helped us to diagnose some additional problems that were leading to the original problem. What I liked about Charlie was his way of explaining everything to us in an easy to understand manner. He took time to show us exactly what was wrong and how it had gotten that way, as well as provide alternatives to us on how to fix it. I will definitely be using his services in the future.
Marc M
Charlie was the most helpful pool repair service man I have ever had. He fixed the problem and only the problem and gave me advice on how to keep this from happening again. He is also helping me to discover the reason behind another smaller problem we have been having. He is my new pool hero!
Joey H
This was our first time to use Charlie's Pool Service and Charlie is awesome. He was extremely helpful and knowledgeable about everything related to the pool equipment, operation, maintenance and service. This guy know his stuff…! He was a wealth of information and very willing to share and teach us how to do things to extend the life of our equipment and avoid problems in the future. We have used other pool service companies in the past with marginal results and satisfaction. However, Charlie was focused on genuine customer service from the first phone call I made to set up an appointment…he was even willing to spend some time on the phone trying to help trouble-shoot the problem and then when he came out he was willing to go the extra mile and figure out the source of the problem rather than just start replacing stuff hoping to fix the symptom. He is definitely intent on doing the right thing for the customer. We will certainly be calling Charlie's Pool Service again…!
mjones