The summertime is right around the corner, and you know what that means, right? It's almost time for you to open up your pool and start using it all the time. It also means that it's almost time for you to start maintaining it on a regular basis again. Before you open your pool this summer, create a maintenance schedule that will allow for you to maintain your pool without any problems. Here are some simple tips that will help you do it.
What to Do Everyday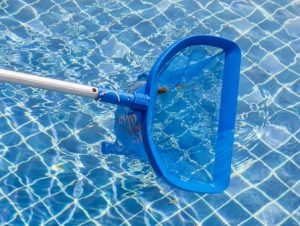 There are a handful of maintenance steps that you will need to take just about every day when your pool is open. You will need to adjust the pH and chlorine levels of your pool, inspect your pool's skimmer and empty out any debris that builds up in your pump baskets, and clean out any leaves or dirt that land in the pool and sit on the surface.
What to Do Every Week
In addition to doing the tasks listed above every day, there are also some tasks that will need to be done once every week during the summer season. You will need to shock your pool at least once a week and possibly more than once a week if you use your pool a lot or deal with several thunderstorms in a short period of time. You will also need to test your pool for algae and kill it as quickly as you can and vacuum your pool to remove any debris that has built up on the bottom of it.
What to Do Every Month
There are several tasks that will need to be done on a monthly basis if you have a pool. You will need to clean your filter out to keep it running efficiently. You will also need to take pool water to a pool store to have it professionally tested at least once a month. You can do this step more often if you would like, just to ensure your water is as balanced as it can be.
Maintaining a pool can be a lot of work and can take up a lot of time in the summer. If you ever find that you need help with it, Charlie's Pool Service can take some of the burden off of you. Call us at 214-704-6391 to learn more about the pool services we can provide for you.