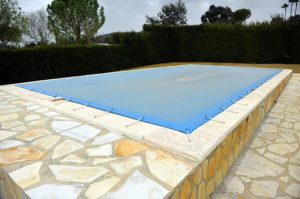 Closing your pool at the end of the season is a disheartening job; it means that summer is officially over. However, it's also one of the most important jobs since you could make it much harder to open your pool in the spring if you don't do it correctly. Here are 3 mistakes you should avoid at all costs when closing your pool.
Forgetting to brush your pool
Even if you've taken good care of your pool all summer long, you might have a decent amount of debris built up on your pool's walls and floor. Brushing them will prevent the debris from hanging around and leading to algae growth. But unfortunately, far too many pool owners forget to brush their pool one last time prior to closing it for the season. Make sure you don't forget to do it.
Failing to balance your pool water
Before you unplug your pool equipment and put a cover over your pool, you need to balance your pool water. Add the proper chemicals to bring your pH and alkalinity into balance and check your phosphate and calcium hardness levels as well. This will prevent your pool water from doing any damage to your pool or equipment during the winter.
Leaving water sitting inside your pool equipment and pool lines
If water is allowed to sit in your pool equipment and pool lines over the winter, it might freeze up. When it does, it'll expand and could potentially do damage to your pool equipment and lines. One of your final steps when closing your pool should be to clear all the water out of your equipment and lines so that you don't need to do costly repairs in the spring.
If you're not sure how to close your pool properly, it's best to bring in the professionals to do it. Charlie's Pool Service can help you close your pool the right way before the winter hits. Call us at 214-704-6391 today to start the process of closing your pool.