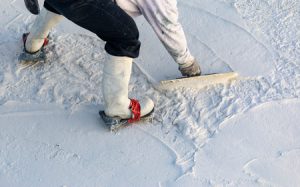 Is the in-ground swimming pool in your backyard on the older side? If so, you might want to consider breathing some life back into it by having it re-plastered. Re-plastering your pool can make it stronger and increase its lifespan. It can also make your pool look better and even increase the value of your home overall. Here is a quick overview of the pool re-plastering process that breaks down how easy it is to give your pool a makeover.
Removing old plaster from your pool
The first thing that a swimming pool company will do when re-plastering your pool is drain all the water out of the pool and prep the old plaster from it. Pool companies will sometimes use hydro demo machines to get rid of the old plaster or just chip out hollow spots. They will then saw cut and chip back all of the edges around the tile and fittings.
Preparing your pool for new plaster
After your pool's old plaster has been removed, a pool company will spend some time preparing your pool for new plaster. They'll use sandpaper to get rid of any sharp edges on the surface of your pool. They'll also apply acid wash and rinse the surface of your pool so that it's ready for the new plaster that is going to be applied. They'll then let the pool dry before putting a bond coat down on it and allowing that to dry as well. This will complete the preparation process for new plaster.
Applying new plaster to your pool
At this point, your pool will be completely ready for new plaster. A pool company will mix the plaster up and apply it to the surface of your pool with a steel trowel. They'll begin in the deep end and work their way to the shallow end while applying plaster to your pool's surface evenly. They'll then allow the plaster to dry before going back and adding a second layer of plaster that's much thinner than the first one. Refilling the pool starts immediately and start up chemicals are added as the brushing and curving process starts. After care of the plaster is very important to its appearance .
If you want to re-plaster your swimming pool, it's important to have a pool company like Charlie's Pools by your side. We offer a wide range of pool maintenance and remodeling services to our customers. Call us at 214-704-6391 today to start the process of remodeling your pool.